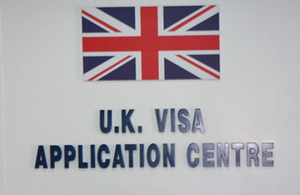 If you are planning to take a trip outside Nigeria this summer, then you may need to pause a minute and think over your plan one more time. Air travellers from Nigeria are currently having a horrid time, as airfares on international routes have jumped over the roof, prompting prospective passengers to either postpone their trips or opt for outright cancellation.

Two factors – depreciation of local currency against the United States dollars and the rush for summer holiday – have pushed airfares up by between 70 and 100 per cent. A dollar now exchanges for N280.

For long, the naira was pegged at $1 to N197. Airline fares are quoted in US dollars and Nigerians pay the equivalent in naira at the previous exchange rate of N197. After the introduction of the flexible forex policy by the Central Bank of Nigeria (CBN), the payment is now calculated at an exchange rate of N285.

That is 45 per cent increase and the consequence is a huge reduction in travellers, as most people cannot afford the fares. Visa fees have also risen. The United Kingdom six month visa fee has risen to N71,000 from between N38,000 and N41,000.

New Telegraph investigation reveals that the US visa fee jumped from N31,520 in early June to N48,000. Nigerian carriers that ply Lagos-London are not also affordable as they charge relatively the same fares as the foreign airlines. For instance, Arik Air's flight to London from Lagos ranges between N350,000 and N400,000.

For a return flight from Lagos to New York, fares go between N600,000 and N700,000 on economy class seats with business class tickets going for nearly N2 million. A Medview flight ticket to London Gatwick Airport that cost N285,234 penultimate week has jumped to N398,672 and could be higher in the next few days as air travel is usually on high demand during summer.

Emirates and Ethiopian Airways still provide 'cheaper fares', compared to many of the other airlines.

Also, New Telegraph investigation shows that the average return ticket on economy class for Lagos-London route has risen to between N553,200 and N600,000 from between N280,000 and N355,000.

For business class tickets on legacy carriers like British Airways, Lufthansa, Air France-KLM, the fares are in the range of N2.5 million and above compared to last year which went for between N1.2 million and N1.5 million. For First Class ticket, most of the airlines offered N3.2 million, N3.5 million and N3.8 million per passenger.