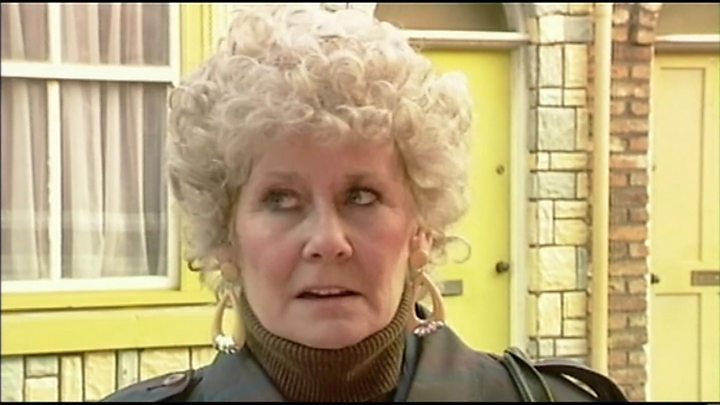 Coronation Street legend Liz Dawn, who played Vera Duckworth in the soap for more than 30 years, has died.
Her family said they were "devastated" after the death of the "incredible" 77-year-old.
They added: "She has been the love, light and inspiration in our lives and we are bereft at her passing."
Dawn died at her home, surrounded by her family, on Monday night. ITV said everyone at Coronation Street was "heartbroken" at the news.
They said in a statement: "We have been blessed to have Liz in our lives, as she was such a kind, considerate and caring friend and colleague.
"As Coronation Street's Vera Duckworth for 34 years, Liz brought so much joy and happiness to so many. She was a wonderful actress who will forever be a true Coronation Street legend."
BBC