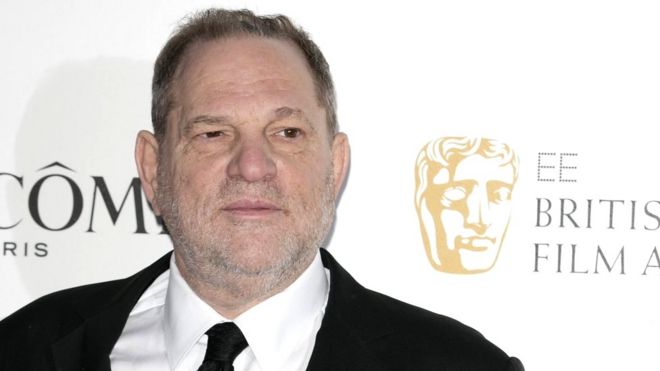 Bafta, the British Academy of Film and Television Arts, has suspended Harvey Weinstein's membership from the organisation.

It is in light of allegations against the film producer which include sexual assault and harassment.

Angelina Jolie, Gwyneth Paltrow and Heather Graham are some of the stars who have come forward with allegations.

Bafta released a statement saying it hoped the announcement would send "a clear message".
'Incompatible with Bafta's values'

The announcement said: "Whilst Bafta has previously been a beneficiary of Mr Weinstein's support for its charitable work, it considers the reported alleged behaviour completely unacceptable and incompatible with Bafta's values.

"This has led to Mr Weinstein's suspension, and it will be followed by a formal process as laid out in Bafta's constitution.

"We hope this announcement sends a clear message that such behaviour has absolutely no place in our industry."

Weinstein's name has also been removed from the list of trustees of Bafta New York.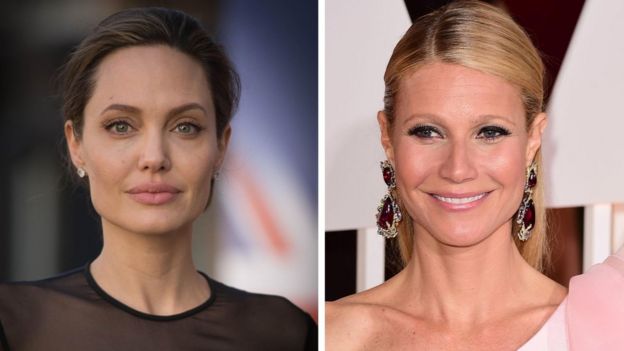 Image copyrightPAImage captionAngelina Jolie and Gwneth Paltrow have made allegations about Weinstein's behaviour

A number of allegations about Weinstein's behaviour, including accusations of sexual assault and harassment from actresses he has worked with, emerged this week.

They include:
Angelina Jolie, Gwyneth Paltrow, Heather Graham and Ashley Judd have accused the producer of harassment that took place early on in their careers
Mira Sorvino, who won an Oscar in 1996 for her role in Mighty Aphrodite for Weinstein's Miramax studio, told The New Yorker that Weinstein had tried to pressure her into a relationship
Italian actress and director Asia Argento told The New Yorker she was forced into a sexual act with Weinstein and had not spoken out until now because she feared it would have harmed her career
Zoe Brock, a writer and model, said Weinstein took his clothes off in a hotel room and asked her for a massage
The New Yorker's report also said 16 former and current employees at Weinstein's companies "witnessed or had knowledge of unwanted sexual advances and touching at events associated with Weinstein's films and in the workplace".

Weinstein's wife, Marchesa co-owner Georgina Chapman, has now said she is leaving him.

Weinstein has admitted his behaviour has "caused a lot of pain" but described many of the allegations against him as "patently false". His spokeswoman has said "any allegations of non-consensual sex are unequivocally denied".