Fans definitely will not be seeing any more photos of her in a bikini.
Meghan Markle: A look back at actress' social media as she deletes accounts
Prince Harry's fiancee has chosen to take her inspirational quotes, pictures of dogs and photos with celebrity friends off line.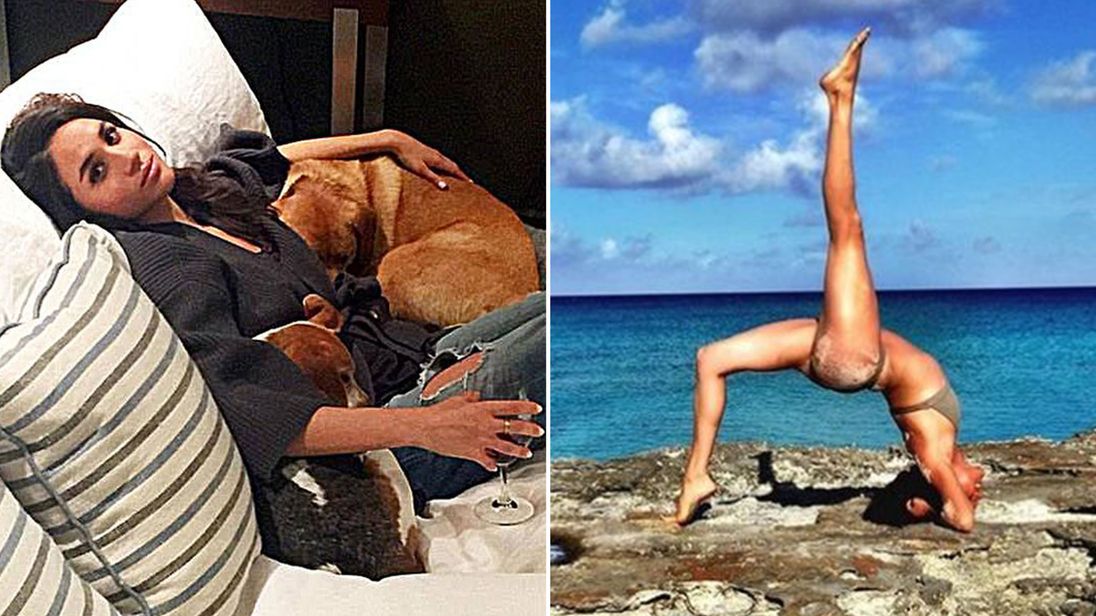 Image:Meghan Markle used to post insightful photos of her life on social media
By Alix Culbertson, News Reporter
Meghan Markle has closed all of her social media accounts ahead of joining the Royal Family in May – but what will fans be missing out on?
The future royal was an avid user of both Instagram and Twitter, with more than a million followers on each.
Fans who want to see official pictures of the actress will
now have to follow the Kensington Palace social media account
as it publishes pictures.
But it is unlikely her followers will continue to receive the inspirational quotes, pictures of her dogs and photos with her celebrity friends the Suits actress previously posted regularly.
Sky