Southwest Flight 957 makes unplanned landing with broken window
Jet with broken window makes emergency landing 02:01
(CNN)A Southwest Airlines flight from Chicago to Newark, New Jersey, made an unplanned landing Wednesday after a window cracked, the Federal Aviation Administration and passengers said.
Flight 957 landed safely at Cleveland Hopkins International Airport, FAA spokeswoman Elizabeth Cory said.
View image on Twitter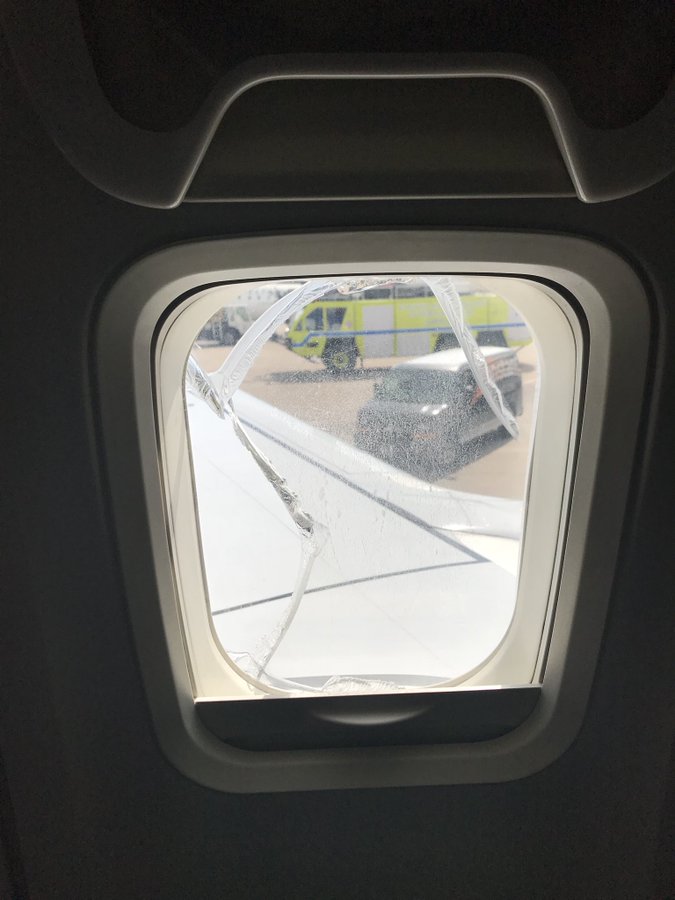 Deepak
[email protected]
_9284
Window broke mid flight to Newark from Chicago @SouthwestAir #WhatsGoingOn
4:11 PM - May 2, 2018
17
33 people are talking about this
Twitter Ads info and privacy
Southwest said the unscheduled stop came from a reported crack to the outer pane of the multi-pane window.

Passenger Linda Holley texted her son Ryan with a picture of the damaged window.

"Window on plane cracked during flight. Landing in Cleveland to be safe. Everything ok but scary," one of her texts read.
In another, she said: "Yes Southwest. Just heard loud noise. Very large crack with piece of window missing at bottom. Just landed. Everything ok. Don't know plan yet"
Ryan
[email protected]
@SouthwestAir has a serious problem with their fleet. My moms plane just had to divert and land in #Cleveland cuz of another window crack.
4:13 PM - May 2, 2018
The FAA said it will investigate what caused the window to crack. So far, the cause is not known.
There was no depressurization in the cabin, and therefore the oxygen masks were not deployed, FAA spokesman Greg Martin said. He said the pilot did not declare an emergency but did ask to divert to a nearby airport.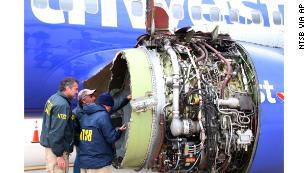 FAA requires more engine inspections after Southwest Flight 1380

It was the second high-profile flight diversion by a Southwest plane in less than three weeks.
On April 17, Southwest Flight 1380 made an emergency landing in Philadelphia after an engine failed midflight.

Jennifer Riordan, a philanthropist and Wells Fargo executive, died after being partially sucked out of a window. But passengers and even President Donald Trump lauded the captain, Tammie Jo Shults, for safely landing the plane.