Seen as the pinnacle of the British Flat season, £7.3 million prize-money is on offer at Royal Ascot which runs this year from Tuesday June 19, until Saturday June 23.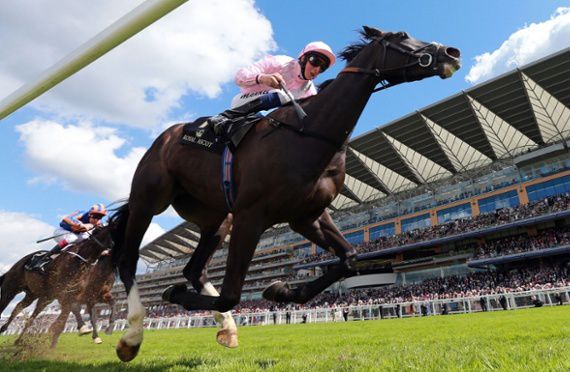 The festival will host at least one Gr1 race each day.
The feature race on the opening day is the King's Stand Stakes, a 1000m sprint, while Wednesday will be headlined by the Prince of Wales's Stakes.
On Thursday the stamina-sapping Gold Cup takes centre stage, Friday hosts the Commonwealth Cup and the Diamond Jubilee Stakes brings the meeting to a close on Saturday
Royal Ascot dates back to when the racecourse was founded in 1711 by Queen Anne.
The Guardian reports that if one were to imagine a sporting version of a socialist paradise, it would not look much like Royal Ascot and there is no surprise each year when the major races at the Queen's track are won by enormously wealthy owners, working with big-name trainers.
But Tuesday's St James's Palace Stakes really might redistribute a chunk of prize money from those who have to those who need and Ken Condon, a much-liked but low-profile trainer, is hoping to be among those to benefit.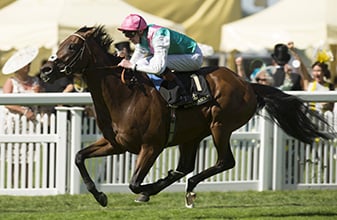 James Doyle wins St James's Palace Stakes on Kingman
Only those who follow racing quite closely are likely to be familiar with Condon's work. His is not one of those behemoth operations which start each year with more than 200 horses and end up with some good ones by sheer weight of numbers. Only 30 heads poke out into his yard at Ridge Manor Stables and there is no room for more.
Quality has been his focus since he started training in 2002 and in recent years the 44-year-old has got into the habit of making ninja-like raids on second-tier prizes in Britain, scooping up useful cash and returning to his base on the Curragh before some realised he was here. But now, thanks to Romanised, Condon's arrival at Ascot is anticipated.
Despite odds of 25-1, Romanised won last month's Irish 2,000 Guineas, beating horses trained by the mighty Aidan O'Brien into second, third and fourth. Runners owned by Dubai's ruling family finished fifth and sixth. Condon's colt finished clear of them all, eliciting a lot of pleasure from the crowd at his local track for a man described by some as "the nicest guy in Irish racing".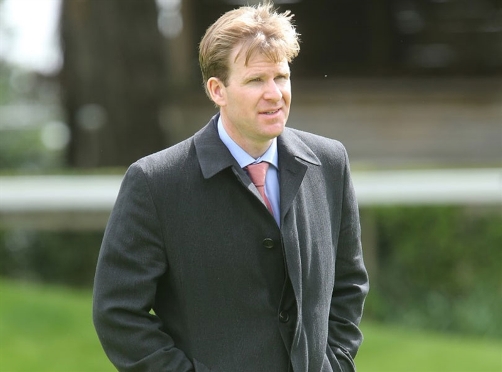 Ken Condon – nicest guy in racing
Condon laughs at the label. "You wouldn't want to believe half of what you hear, that's what I'd say about that. I'm very much humbled by the reaction but there's plenty fellas like me. Everyone would love to get their hands on a top horse."
The British equivalent of Condon might be Roger Teal, a Lambourn trainer who is also punching above his weight with a strong contender in Tuesday's race, his Tip Two Win having been a close second in the 2,000 Guineas at Newmarket.
A win for either would be seen as a popular, underdog victory.
Sporting SA