SOUTH AFRICA:
Cape trainer Brett Crawford picked up the main silverware after the recent Grade 1 Tsogo Sun Sprint at Scottsville when Bold Respect proved too good for the opposition and has a chance of doing the same at Greyville on Friday, 15 June when he runs the Western Winter gelding Sunset Eyes in the R400 000, Gr2 Post Merchants over 1 200m.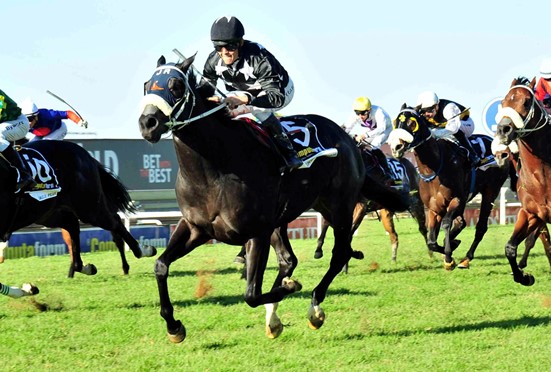 Attenborough can bounce back
The four-year-old has a full field of speedy opponents to deal with including the winner of the Grade 1 Computaform Sprint Attenborough but the Crawford stable will feel he has what will be necessary after his third place behind Bold Respect at Scottsville, particularly as he has the inside draw from which to jump.
Attenborough has been highly rated by trainer Joey Ramsden and is likely to have a better chance than at Scottsville where he was drawn right on the outside of the 15-horse field. He is from the same Western Winter crop as Sunset Eyes and they could be the pair to fight out the finish.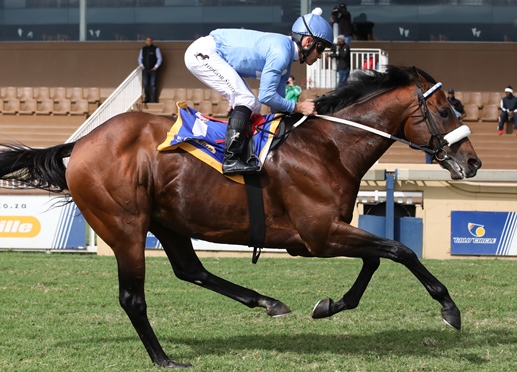 Legislate – seen at his recent Barrier Trial
Former Vodacom Durban July winner Legislate is in the field having been withdrawn from the Vodacom Durban July entry list. The seven-year-old has only had a barrier trial outing since his last race in 2016 and this is likely to be another prep run for a race like the World Sports Betting Champions Cup at the end of the season.
Another Crawford stable inmate, Black Cat Back, is in the field and comes off a third place to Bold Respect and Sunset Eyes in the In Full Flight Handicap at Scottsville. The four-year-old Black Minnaloushe gelding is also well drawn at four and will face another opponent that has beaten him before, the three-year-old Judpot gelding Sniper Shot that won the Fever Tree Handicap over 1 400m for trainer Paul Lafferty at Scottsville in February.
R400 000 1200m POST MERCHANTS (Grade 2)
Open
WFA: 2yrs-8.5kgs 3yrs-1kgs
No Apprentice Allowance
1 12 Bishop's Bounty 62 117 A G van Niekerk Justin Snaith
2 2 Legislate 62 117 A B Fayd'Herbe Justin Snaith
3 7 Attenborough 60 114 BA R Fourie Joey Ramsden
4 3 Our Mate Art (AUS) 58 109 A C Murray Candice Bass-Robinson
5 10 Sniper Shot 56 105 A K de Melo Paul Lafferty
6 8 Pure Blonde 56 104 BA R Simons Alec Laird
7 4 Black Cat Back 56 103 A …………… Brett Crawford
8 14 My Pal Al 56 102 BA S Veale Alistair Gordon
9 1 Sunset Eyes 56 102 T A …………… Brett Crawford
10 5 Wonderwall 54 101 T A *L Hewitson Sean Tarry
11 9 Wynkelder 54 96 BA S Khumalo Tony Rivalland
12 11 Rock Of Africa 54 95 BA M Byleveld Vaughan Marshall
13 15 Too Phat To Fly 53.5 105 A …………… Glen Kotzen
14 13 Hoist The Mast 50 90 T A …………… Andre Nel
15 6 Mombela 52 92 T A Reserve 1 Sean Tarry
(1,2) (7,9) (10,15)
Gold Circle