Pep Guardiola Scolds Raheem Sterling For Showboating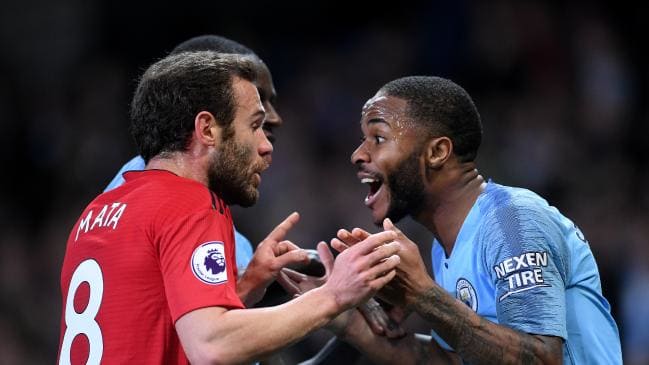 The Manchester City manager was involved in a heated exchange with Raheem Sterling after the Manchester derby victory as he appeared to scald his forward for showboating.
Sterling put in a fine performance as City eased to a 3-1 win over Jose Mourinho's United, but Guardiola headed for the England man at the final whistle.
City's chief argued with Sterling on the pitch as Guardiola appeared to point towards the area where his player had been doing stepovers.
Sterling's manager was not the only one disappointed with the action – which was joined by cries of 'Ole' from the home support – as Juan Mata remonstrated with his rival, too.
Speaking at his post-match press conference at the Etihad Stadium, Guardiola confirmed that he had told Sterling to focus on keeping the ball, and that he wants him to cut out the flamboyant showboating in future.
"The best way to defend the result is to keep the ball, it's the best way" Guardiola said, recounting his instruction to Sterling. He pointed to how second half substitutes Leroy Sane and Phil Foden had passed the ball between themselves to hold off United instead. "They did it, with Leroy and Phil, they did it. That situation, with two or three minutes left, they controlled it absolutely. It's not the best way defending back, because everything can happen."
Then Guardiola said he did not want to see a repeat of Sterling's stepovers. "He made some movements with the legs, we can avoid it," he said. "But he's young and he's going to improve."
It was an otherwise very pleasing afternoon for the Prem champs and league leaders as they moved 12 points ahead of United.
SportingBase