#Osamor was born to Nigerian parents in 1968 and grew up in Haringey, north London

Labour MP Kate Osamor quits shadow role after son's drug conviction
© Daily Mirror Labour MP Kate Osamor, 50, represents the Edmonton constituency in north London
Labour MP Kate Osamor has quit the party's shadow cabinet to "support my family" amid a row following her son's drug conviction.
Ms Osamor, the party's shadow international development secretary, was accused of misleading the public over her son's conviction, and accused of verbally abusing a journalist from The Times.
Her son Ishmael, 29, works in her parliamentary office as a senior communications officer.
In October, he was given a community sentence after being caught with drugs worth £2,500 at the Bestival music festival, at the Lulworth Estate in Dorset, last year.
Ms Osamor, who has represented the Edmonton constituency in north London since May 2015, posted a statement on Twitter announcing she was quitting her shadow role.
The 50-year-old MP wrote to her 24,000 followers: "I am resigning my position as Shadow International Development Secretary to concentrate on supporting my family through the difficult time we have been experiencing.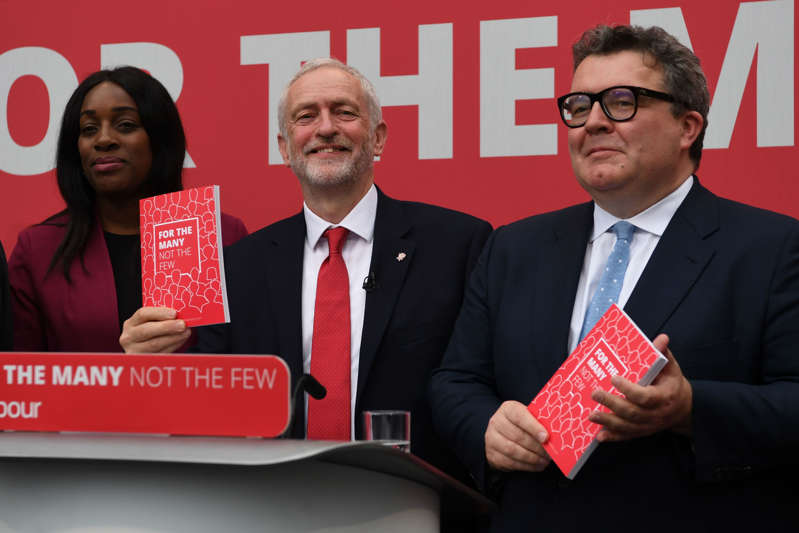 © Getty (L-R) Kate Osamor, Shadow minister for international developement, Labour party leader Jeremy Corbyn and deputy leader Tom Watson

"I remain fully committed to our programme for creating a society that works for the many, not the privileged few, and will continue to campaign for this from the backbenches."